Join the conversation online
@orgamitesincanada #OrgamitesCanada #MightyOrgamites #organstissuesforlife
email us: [email protected]
Become an Orgamites' teacher champion
Want to be a part of our teacher champion network in Canada? Help improve the Orgamites program, pilot new materials and be a part of something special.
Additional information
The Orgamites in Canada educational toolkits and other learning resources for Canadian teachers and students can be found on the Organs & Tissues for Life Education Portal.
Les trousses éducatives Orgamites sont disponibles gratuitement au
portail pédagogique << Organes et Tissus pour la vie >>
---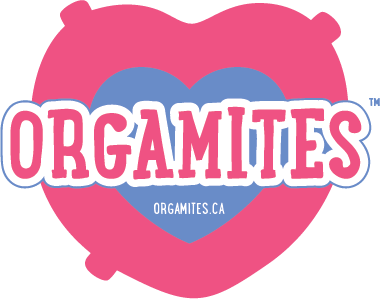 The Orgamites Programme is presented by All Good Co. which is a UK-based Community Interest Company. Current partners include: Live Life Give Life, Team Margot, Giving to Help Others, Onassis Foundation and Canadian Blood Services. Supported by NHS Blood and Transplant, Organ Donation Scotland and the European Society for Organ Transplantation (ESOT).
Created by Roydon Turner. ©Copyright, Creative and Production by *Awesonova.
All rights reserved. Discover more at Orgamites.com
©Orgamites est un programme de All Good Co.(CIC). Conçu par Roydon Turner.
©Créé et produit par *Awesonova. Tous droits réservés.
---
In partnership with: